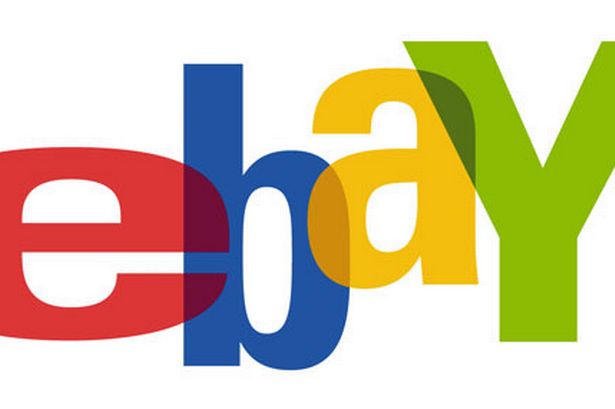 We have all heard of ebay.com. It's one of those sites that you may have initially used a lot to find antiques or something you purchased years ago that you could no longer find in stores. At least that was my story. Then last year I was losing weight (yay me) and needed to get some new clothes but wasn't quite at the size I wanted to be. I did not want to be paying a lot of money for clothing that I was going to hopefully only wear for a short time as I continued to lose weight.  I checked out some of the resale clothing stores, but found they were still pretty expensive, and worn, so I decided to look on Ebay. Then Pandora's Box was opened for me.
Did you know that you could get brand new clothing on Ebay with the tags still hanging? Yes, yes you can! I have purchased some really cute clothing for under $20 that would normally be in the store for around $100. I get so excited when I snag a blouse for under $10 with no shipping! I have also purchased some really cute Timberland boots for $50, brand spankin' new Timberlands. Try and find that in a store!
So, let me give you a few tips to make your experience a positive one at Ebay when shopping for clothing.
You can really narrow down your search by paying attention to the left side of the Ebay site. First, type in what you are looking for. Like "women's tops", once you hit that search you are going to get 214,647 active listings.  Now, seriously, are we going to look at 214,647 tops? No. So go to the left hand side and start refining your search. You can limit your search to your size, the maximum amount you want to spend, that the item be only "new with tags", and you can either bid on the item or "buy it now". I usually pick "buy it now" because I want it now. That way there is no bidding involved. You just agree to the price listed and it's all yours.
However, if you do end up placing a bid, let me give you a piece of advice on that end. If there is something you want that you have to bid on, put it on your "watch list". Pay attention to the time the bidding will end also. Ebay will send you an email when the item is about to expire, and that's when you go in at the last minute and make one and only one bid. Lots of people who have never used Ebay end up getting in a bidding war with one other inexperienced person. You are only increasing the amount and you are the one doing it. If you want to make sure the item is yours, you can search "completed listings" of the same item. "Completed listings" is found at the top of the page of the items you are looking for, next to the number of items found. This really isn't necessary for clothing because you will always find clothing you want, unless it is a specific item. This tip is for specific items in general. If you can see what your item is selling for currently on the Ebay market, you can enter that price as your maximum bid. This does not mean this is what you will pay for the item. The seller has already set up the increments in which the item's price will increase. This amount only comes into play if someone else is as savvy as you and has hit a maximum amount they will pay to make sure it is theirs. Searching through the "completed listings" will help you to make sure that you do not overpay. Look, there will always be similar items sold on Ebay, and the "completed listings" will help you to see that. If you don't get this one, you will get the next one. Don't panic.
Another thing I always check is "US only". This was after I ordered something not realizing it was coming from China. It took about a month to get here! You've heard the expression "slow boat from China"? Yes, evidently there is some truth to that! I would also suggest refining your search to include top sellers only. I cannot emphasize enough that you should only buy from sellers that have a very high feedback rating. I have never been burned by anything I purchased off Ebay, but I have heard some stories. Fortunately I think Ebay has their own protection in place to resolve the issue for you if the seller will not.
Husband has been thrilled with my new way of shopping. I had a favorite top from Coldwater Creek that was too big to be altered so I looked for it on Ebay and purchased it brand new for $15. Um, hello, I paid $80 for it originally! Once that happened I was on a mission. You can refine your search to brand names too that you know you already like, which weeds out a bunch that you may not like. When I refined my search to only "buy it now" in "new" condition, and at a price point under $21, it got the search down to 345 active listings. That's more reasonable. Once you go through your search with the limitations, and feel like you didn't find anything you wanted, you just unclick previous limitations to broaden your search.