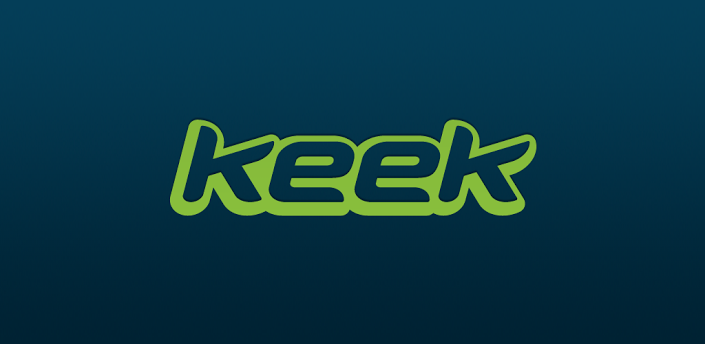 If you like Twitter and YouTube, I think you will love Keek. I would call it the Twitter version of YouTube. Short little videos from which are usually less than 30 seconds in length. Instead of "tweets" you view "keeks".
Social media is booming, and it is so hard to keep up. Remember MySpace? Jeez, who ever thought that would be replaced by Facebook. So do you think Keek will replace Twitter? Who knows!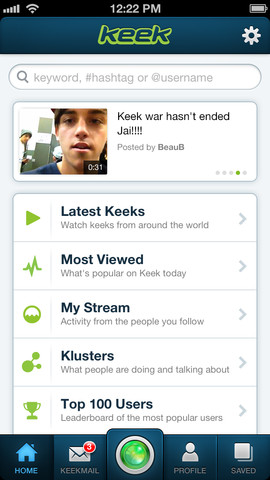 From the developer:
Capture, watch & upload short video updates with your smartphone, tablet or laptop. It's simple to use, extremely fast and 100% free. Instantly share video updates on Keek, Facebook, Twitter, Tumblr, Email and SMS.

Features:
✓ Crazy fast – capture, record & share video updates in seconds!
✓ Watch & share videos with users from around the world
✓ Extremely fun, free and easy to use
✓ Post text and video comments
✓ Customizable activity stream
✓ Notification center
✓ Klusters (trending topics)
✓ Subscribe to favorites
✓ Top 100 leaderboard
✓ Unlimited free video uploads
✓ Full front and back camera support
✓ Import video from camera roll
✓ Instant sharing to popular social networks
✓ 100% free app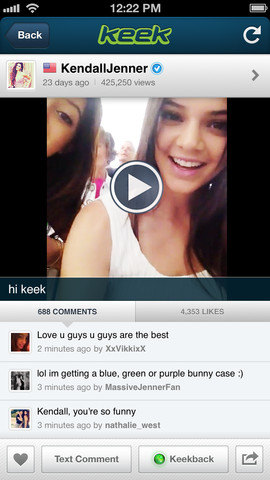 You can subscribe to your favorite channels, much like YouTube. The Kardashians seem to be the most popular on Keek at the moment. So much so that I had to look to see if it was their creation. It isn't. They just seem to know that social media is their bread and butter.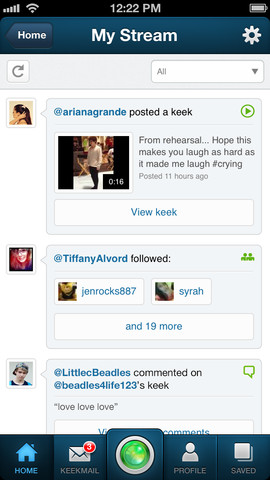 Keek is also smart in making sure that if someone on Twitter links their Keek, you can't view it without the app. This is how I discovered Keek.
Let me know if any of you already have a Keek channel so I can subscribe!