I am not a big cook or baker, but I love having all the tools to be one. Because occasionally, I do break out the pan and the whisk and get down to bidness.
Chefscatalog.com is a great place to shop for all of those things. Also a great place to send a link to someone who wants to get you a gift to make it easy for him or her. I like to help people. I like presents. I like to make sure I get what I want, don't you?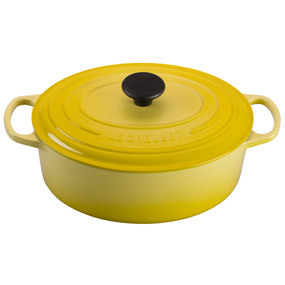 I love the Le Creuset line and am lucky enough to have the dutch oven. I use it more than I ever imagined I would. It is crazy expensive, but it will last me a lifetime. It has already lasted a long, long time with nary a scratch or chip. It cleans up spic and span, not like those messy, icky cast iron dutch ovens.  I know, I know, some people swear by the cast iron. I was never a fan. I like shiny things. Chef's Catalog has every color and size of Le Creuset imaginable.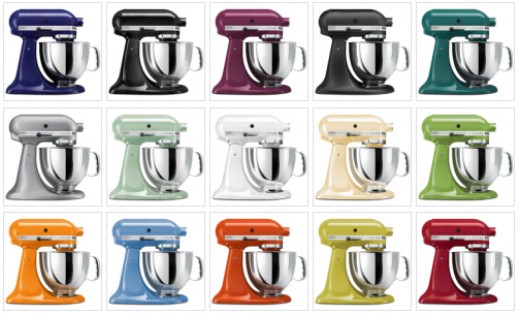 They also carry every color imaginable of the KitchenAid Stand Mixer. I have one of these too and trust me, it is worth the money. I have blogged about my love of the KitchenAid Stand Mixer in the past.
So whether it's a pot or pan, cutting knife or can opener, toaster oven or fancy utensil, you will find everything kitchen related at chefscatalog.com. The site is very easy to navigate. You can find customer favorites, and customer reviews of products. I also like the free return shipping on all purchases. Finally, you can always find a coupon code out there in the world wide web.
What is your favorite tool in the kitchen? Leave me a comment and let me know.