This month I am in the mood for salads, so each week I'm going to give you a new yummy salad recipe to try.
First up is the Mexican Shrimp Cobb Salad from skinnytaste.com. This is a great site to find low calorie recipes. I love it because I am a Weight Watcher, and this site not only gives you all the nutritional information, but the Weight Watchers points.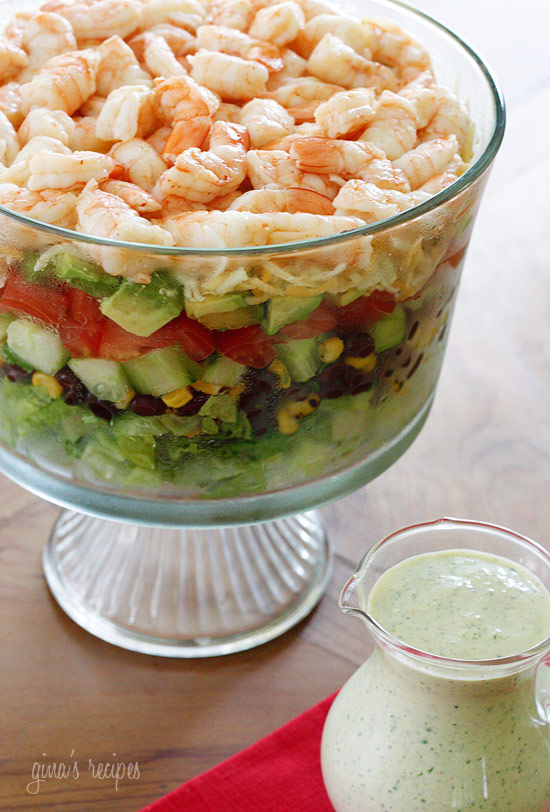 Mexican Shrimp Cobb Salad
Servings: 6 as main course • Size: little over 2 cups • Old Points: 6 pts • Points+: 7
Calories: 288.4 • Fat: 10.6 g • Protein: 28.7 g • Carb: 25.1 g • Fiber: 8.8 g • Sugar: 3 g
Sodium: 588 mg
For the Shrimp:
16 oz cooked large shrimp, peeled
chipotle chili powder to taste
1 tbsp lime juice
salt to taste
For the Salad:
6 cups romaine lettuce, shredded
15 oz black beans, rinsed and drained
1 cup grilled corn kernels (I used Trader Joe's frozen roasted corn)
2 tbsp red onion, divided
2 tbsp cilantro, chopped
juice of 1/2 lime
1 seedless cucumber, diced
2 cups diced tomatoes
1 ripe hass avocado, diced
1 cup reduced fat Sargento Mexican Blend shredded cheese
Directions:
Rinse shrimp and chop into large chunks. Toss shrimp with a little salt, chipotle chili pepper, and fresh lime juice.
Combine drained beans, corn, red onion, cilantro, lime juice and salt to taste.
In a large glass trifle dish or clear bowl, layer salad ingredients starting with the lettuce, black bean mixture, cucumber, tomatoes, avocado, cheese and shrimp on top.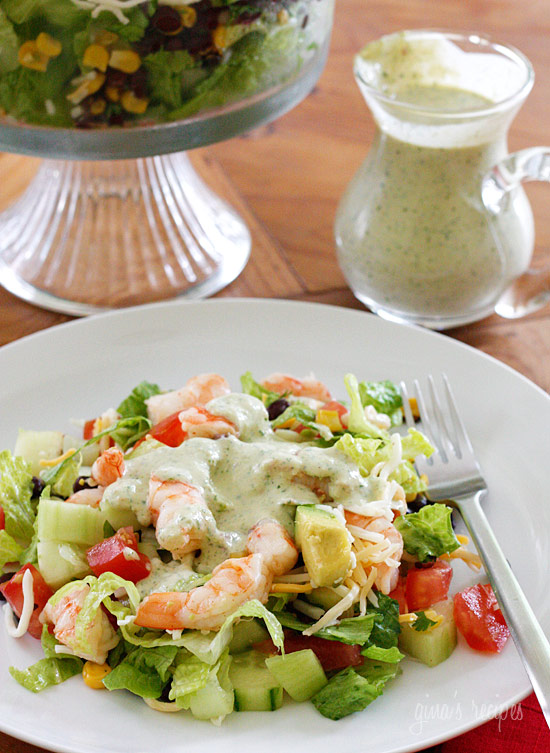 When I made this it was thumbs up from everyone at the table!