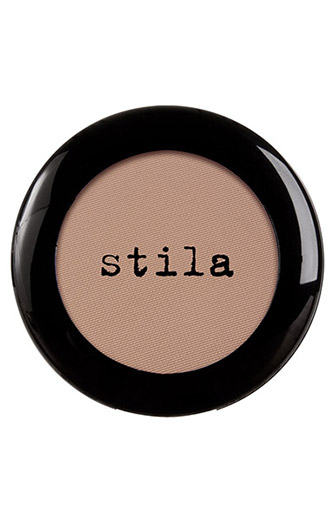 I have found the perfect eye shadow color for me. It may not be the perfect color for you, granted, but the Stila Eye Shadow Compact in Puppy
 does it for me. It's not too dark, it's not too light, is very pigmented, goes on smoothly and doesn't crease. It's also a matte finish, which is the only type of eye shadow you should be wearing if you are over 50.  No glimmer, shimmer for me. The shimmer shades just seem to emphasize my wrinkles.  That is a look I want to avoid.
These individually pressed formulas, from classic neutrals to the hottest fashion hues, are long-lasting and easy to apply. Plus, the compacts are biodegradable and the Eye Shadow Pans can be popped out to create your own perfect palette. Stila Eye Shadow shades are known for their high-quality formula and texture, which can be worn wet or dry. These eyeshadows come in 41 colors, so you are sure to find the perfect color for you.
 InStyle and Allure Magazines have both awarded Stila Best Beauty Buys and Best in Beauty. And now it has my endorsement as well!