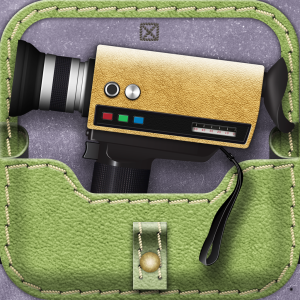 A few weeks ago I told you about the Starbucks app, where not only could you keep up with your Starbucks card, menu, and locations, but in addition to the free song downloads they started giving free app downloads. One of those was the 8mm app.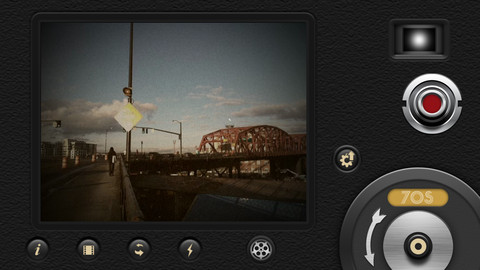 This app allows you to make vintage videos. It offers 10 grainy, discolored, dusted and aged films from different eras – 1920, Noir, 60s, 70s, Sakura, XPro, Siena, Pela, Indigo and Tuscan. You can even import your previously recorded videos to edit into vintage! So cool.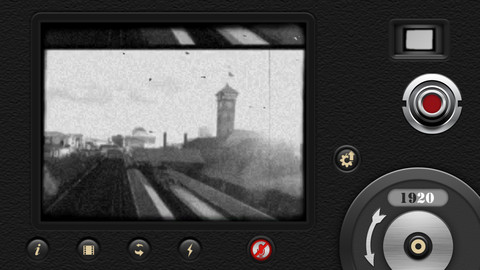 FYI, 8mm was used by Malik Bendjelloul in his Oscar-winning film "Searching for Sugar Man".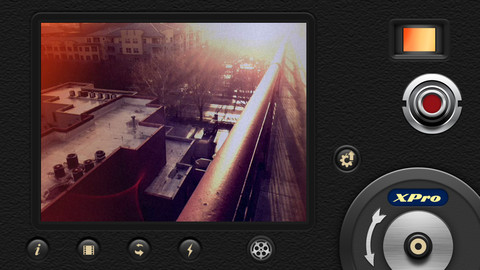 From the developer:
8mm Vintage Camera brings your iPhone and iPod Touch back in time to capture the beauty and magic of old school vintage movies. By mixing and matching films and lenses, you can recreate the atmosphere of those bygone eras with 70 timeless retro looks. Dust & scratches, retro colors, flickering, light leaks, frame jitters – all can be instantly added with a single tap or swipe.

What's in the camera:

Viewfinder
▶ Total live view of the effects. What you see in the viewfinder is what you record.

Lenses
▶ 7 lenses bundled – Super 8, Clear, Flickering Frame, Spotlight, Light Leak, Color Fringing and Classic.

Jitter Button
▶ Add random up and down displacement of frames to imitate real 8mm projectors.

Sound
▶ Add projector sound for extra authenticity, mute the video to make a silent movie, or use the microphone only – your choice.

Post Processing
▶ Import videos from Photo Albums; Apply and adjust effects while they are playing, like you are filming them for the first time.

FEATURES:
• Record movies with retro effects in real time
• Supports 720P HD video recording on iPhone 4S, iPhone 4, and iPod Touch 4 (iOS 5 required)
• Apply effects to existing videos
• Swap lenses and films at any time
• Trigger frame jitter during recording
• Turn on/off flash on supported devices
• Switch between front and back cameras on supported devices
• Tap to focus and adjust exposure
• Export options: Save to Camera Roll, email, or share on YouTube and Facebook
• Transfer movies quickly to computer via iTunes File Sharing
• Support video geo-tagging when location service is on
• AirPlay enabled
The app is $1.99.  See the benefit of getting the Starbucks app? It was free for me!