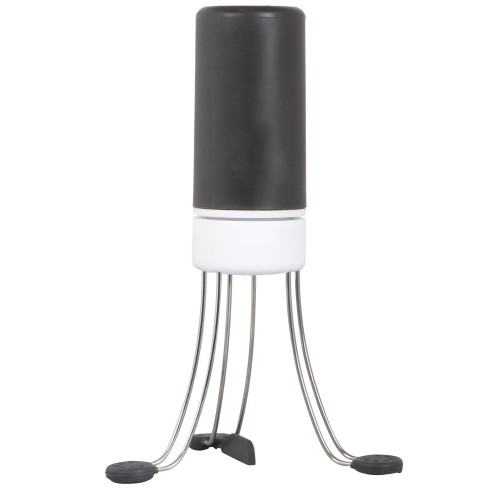 What is this gadget you ask? It is the Robostir
 and it will keep those soups, sauces and stews from sticking to the bottom of your pans, without you having to stand there and do it, when you could be multi-tasking!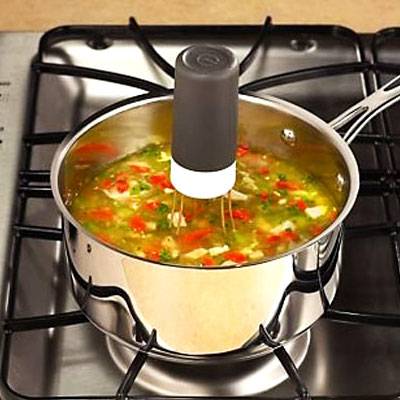 Much like the reason I love my Kitchenaid stand mixer, I love the Robostir because I can be stirring, and chopping and adding to my pot al at the same time!
And for under $6, this is a great gift for your friends who are cooks, or as a stocking stuffer.
From Robostir:
Automatic RoboStir Automatically stirs as you cook. Designed to stir every inch. The silicone feet and orbital turning action ensures no spot is unstirred. Silicone feet withstand temperatures of over 550 degrees F. Scientifically designed, RoboStir employs the power of physics to magically move the silicone feet around the bottom of your pot so nothing sticks and nothing burns. Great for: Gravy Soups Stews Sauces And more! Works with all pots and pans! Features: Non stick stainless steel Aluminum enamel 3 Speed motor Cordless (requires 4 x "AA" batteries NOT included) Safe for non stick Dishwasher safe