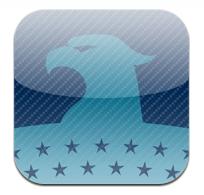 If you are like me, and don't travel on planes on a regular basis, the My TSA app will come in handy for you when packing for your flight.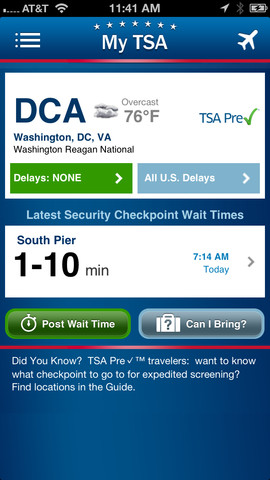 Not only does it provide a list of things that you can carry on the plane, but also gives you real time information about flight delays, weather, and a portal to provide immediate feedback regarding your TSA checkpoint experience.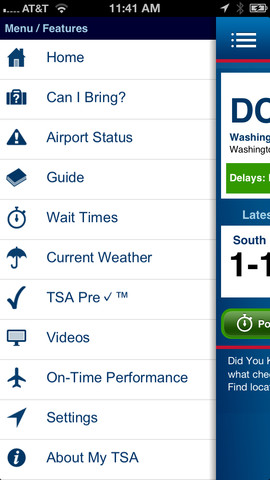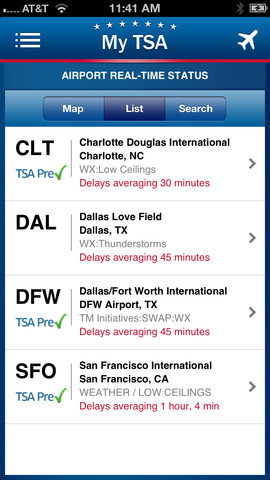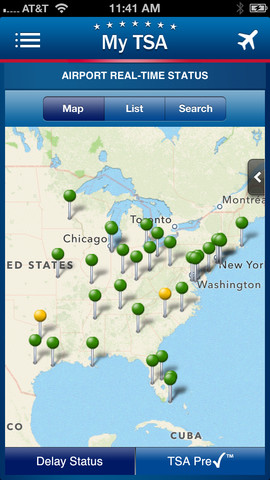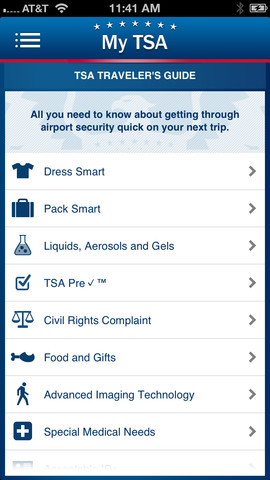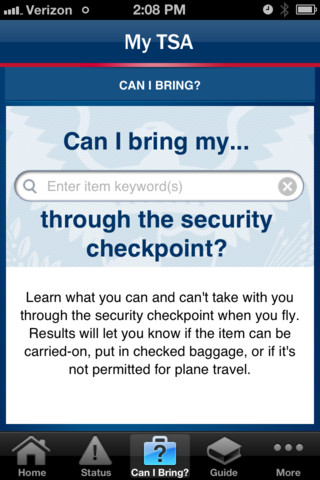 From My TSA:
With "My TSA", from the Transportation Security Administration, you can:

+ Quickly search whether you can bring items with you through the checkpoint onto the airplane.
+ Check approximate wait times at TSA security checkpoints at the airport of your choice and add your own wait time for other to see.
+ Consult the TSA Guide on how to prepare for and get through the security checkpoint quickly. Watch TSA Videos on tips for a smooth travel experience.
+ See airport delay information for airports nationwide — and see how long are the delays.
+ Provide immediate feedback to TSA concerning your checkpoint experience.
+ Check the weather forecast and current weather conditions at any U.S. airport.
Hopefully this app will take some of the stress out of getting ready for your flight!