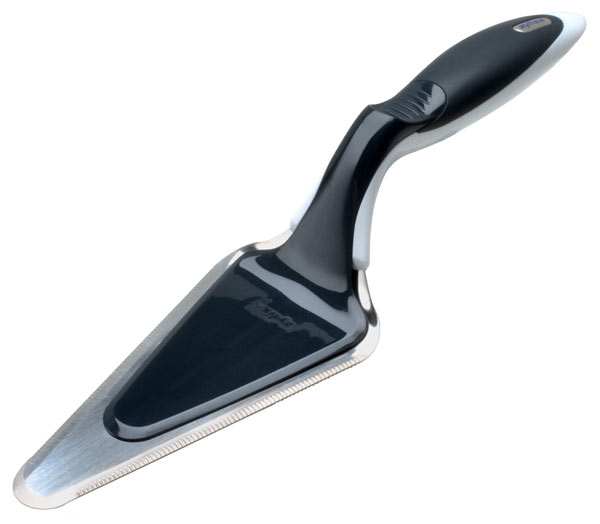 How many times have you gone to slice a pie or cake and have the piece fall apart on you before you can get it plated? I saw the Zyliss Cake Server with Detachable Blade
 on HGTV's I Want That, and I wanted it!

It has a serving blade included, that you can slide forward to release the slice onto your plate. Genius!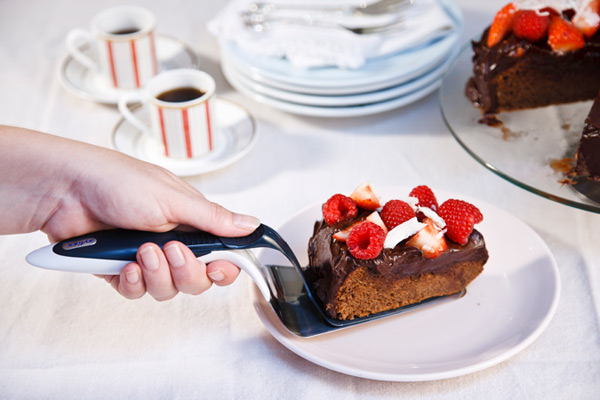 And for you germaphobes out there, it also means you can serve the slice without touching the food!
From Zyliss:
Innovative cake server ensures flawless presentation of cake, pie, quiche, and more
Stainless-steel blade with dual serrated edges suited to right- or left-handed users
Plastic upper blade propels servings forward for easy one-handed serving; ergonomic handle
Angled to fit into deep-dish pans; disassembles for fast cleanup; dishwasher-safe.
It's $13 at Amazon, so a great gift idea for the cook in your bunch.