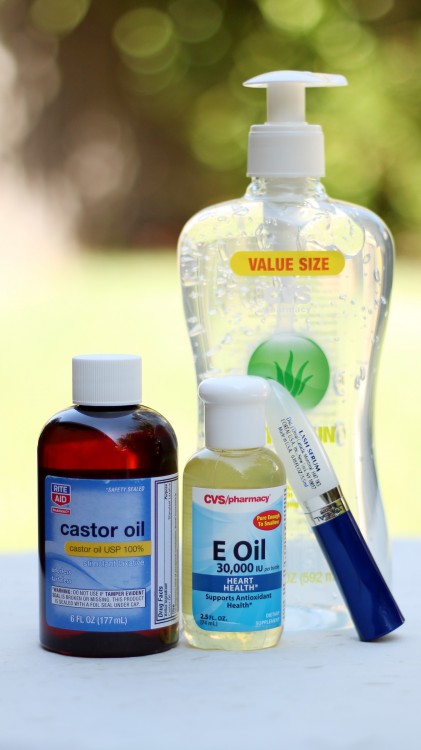 As you may know, I really admire and love makeupgeek.com. Marlena is an expert in beauty. Not only does she now have her own line of makeup products, which, ps, are fabulous, but she also has great how to videos on all things makeup related.
I now use her DIY Lash Growth Serum. It was easy to make, and easy to apply. AND A LOT cheaper than what is on the market already prepared for you. I have noticed more growth on my eyelashes and eyebrows using her DIY serum than I did back when I purchased Rapid Lash Serum.
After watching her video, I made my own batch, and the only thing I have changed is that I use an eyeliner brush to apply on the base of my eyelashes instead of using a mascara wand. I find that it is a lot less gloppy and easier for me to manage.
Here is her DIY formula, which is also contained in the link above:
Empty jar 

1/4 of the jar with Aloe Vera Gel –  To Lengthen Lashes
1/4 of the jar with Castor Oil – To Thicken Lashes
1/2 of the jar with Vitamin E Oil – To Lengthen Lashes
Are you enjoying the DIY series so far? Leave me a comment!