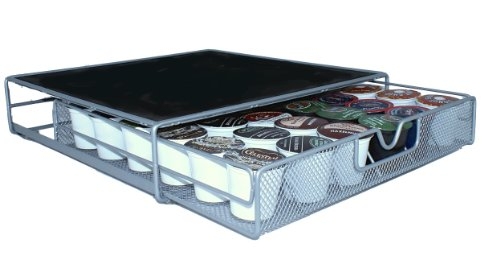 If you have someone on your gift list that has a Keurig Coffee Maker, the DecoBros K-cup Storage Drawer
 would make a great gift. Or heck, if you have one, give it to yourself. I believe in always treating yourself first! It's under $20, so it would make a great gift for anyone! Well, except a child. A child might not appreciate this. Or someone who doesn't like coffee. They wouldn't want this. Okay, so maybe it wouldn't make a great gift for everyone, but if they drink coffee, and have a Keurig, they will love it!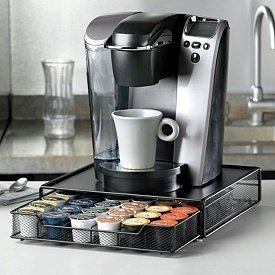 The coffee maker sits on top, and it holds up to 36 k-cups. That will keep your k-cups and your countertop neat and orderly. Which is something I am a little OCD about.
How many of you out there have the Keurig Coffee Maker? I think I may be the only one who doesn't! So let me know what your favorite beverage is to brew. I need some help on flavors as a Christmas gift for someone!