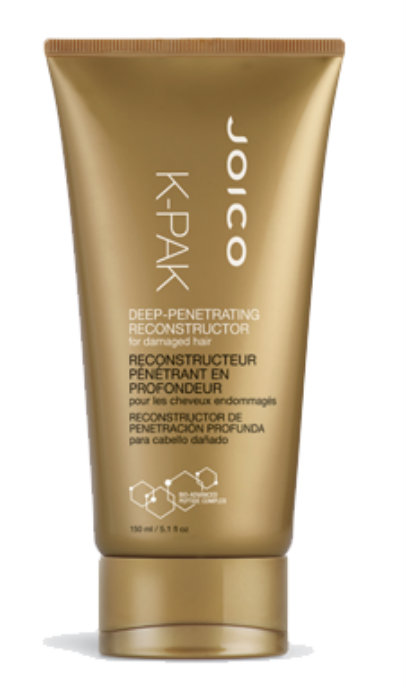 My hairdresser recently recommended I purchase the K-PAK Deep-Penetrating Reconstructor
 to use once a week. No matter how great I think my hair is doing, my darling hairdresser (and dear friend) of 28 years always gives it to me straight. And she said my hair was dry. It didn't really feel dry to me, but she knows her stuff. So I purchased the K-Pak Reconstructor and per her instructions, I use it once a week. I do color treat my naturally blonde hair monthly, and have put my hair through many processes over the years, so it stands to reason it needs a little TLC from time to time. I now realize that my hair was in fact dry. But no more. Love this stuff. Silky smooth soft cuddly wuddly hair. Ok, maybe not that soft!
From Joico:
A powerful five-minute reconstructor that rebuilds and strengthens stressed, physically and/or chemically treated hair.

Lost or depleted amino acids are replenished with a high concentration of Quadramine Complex for maximum reconstruction and protection from the cuticle to the cortex.

Weak and damaged hair is restored to its original strength and condition, helping to prevent color loss and making your hair more responsive to styling.