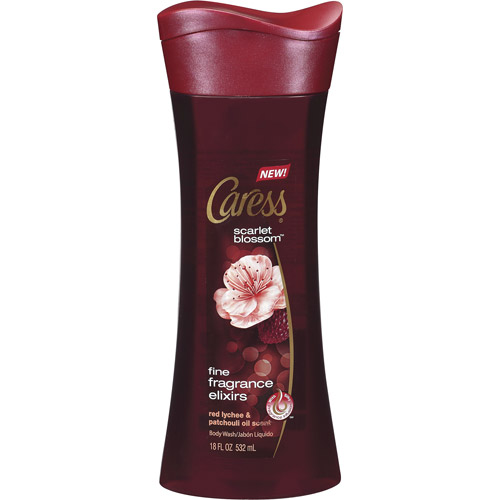 We all know that scents are a personal thing. What I love, you may hate, and vice versa. But please try this scent. I am not into heavy scents, much less patchouli oil! I am a girl of the 70's, and I had enough patchouli oil to last a lifetime. However, the Caress Scarlet Blossom Body Wash is a nice winter fragrance, without being too strong for me! I love lathering up with this scent in the morning. Makes me feel so clean and glamorous!
From Caress:
Looking to take sophistication to another level? Caress® Scarlet Blossom™ beautifully blends the scents of exquisite red lychee and intoxicating patchouli oil to create this most enchanting elixir. Using our unique Silky Fragrance Infusion™, we'll take your body to smooth and splendid new heights with an alluring mélange of multilayered fragrances and luxurious moisturizers.
Sounds fancy, huh? And all that in a big 18-ounce bottle for around $6 at your local supermarket.
I know it's December, and you are hoping I would review a beauty palette, but I did that last year, and they are everywhere. This, however, would make a great stocking stuffer!