If you want to give a one of a kind, personalized gift for someone, look no further than etsy.com.
You can get this elegant, laser engraved crystal ornament from MRC Wood Products for $14.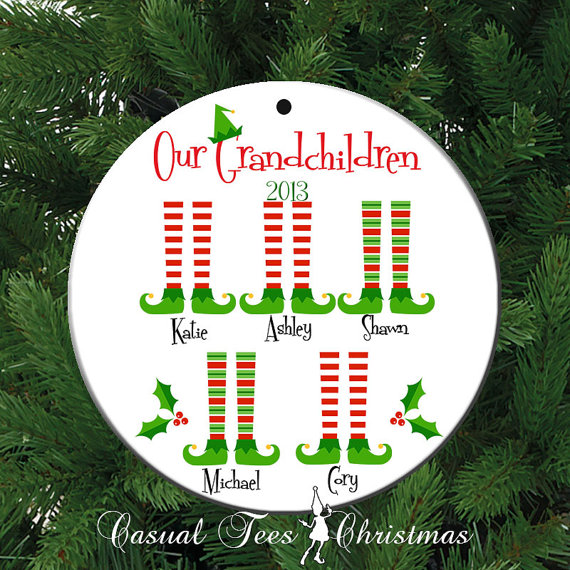 This adorable ornament for a grandparent (they make family ornaments too) for $12 from Casual Tee Company.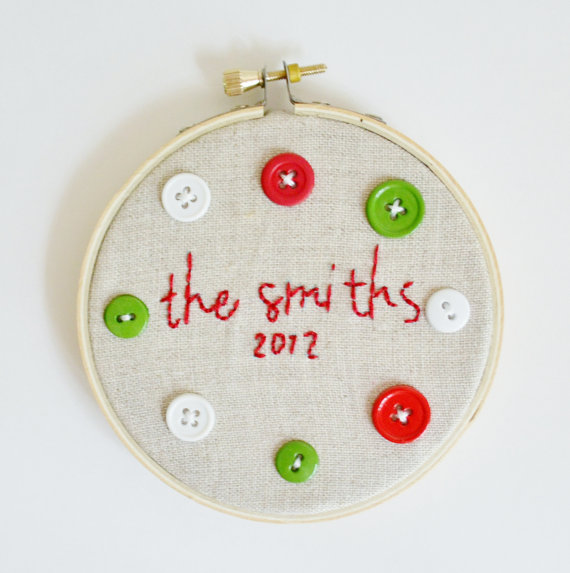 I love this burlap-embroidered ornament from Burlap and Blue – $17.
So if you are looking for a family ornament, new home ornament, ornaments for various occupations or sports, newlywed, etc., etc., etc., it's always one stop shopping at etsy.com.
And then there are the personalized stockings. Be still my heart. Whether you have stockings that you need to replace, or you are ready to start your family stockings, there are thousands to choose from!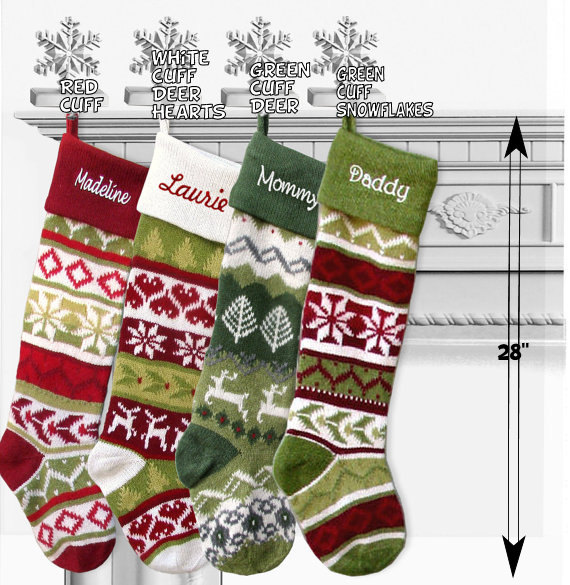 The knitted stockings from Eugenie2 can be yours for $37 each.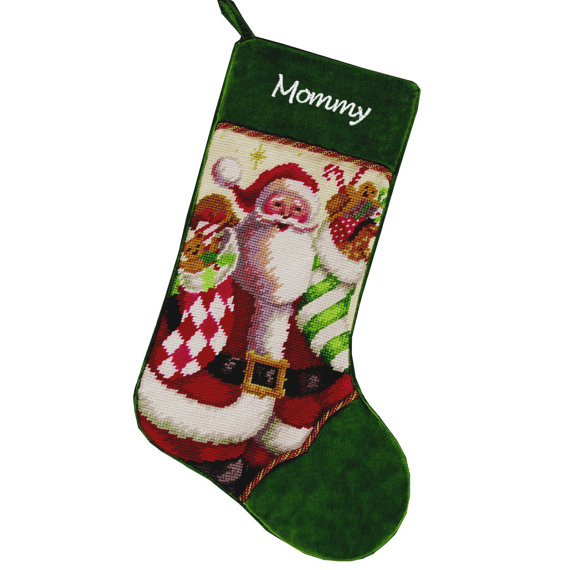 Gorgeous needlepoint stocking for $35 also from Eugenia2. I obviously love Eugenia2 because I literally looked through pages and pages of stockings before picking out my favorites. I was surprised when I looked at seller information to see I picked two from the same seller!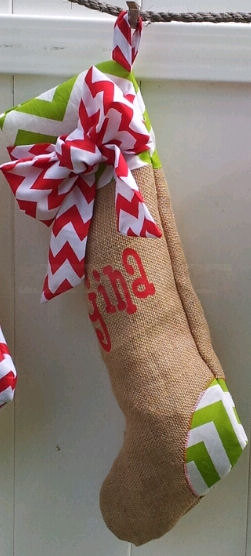 I've noticed burlap is very big this year, and love these burlap stockings for $25 from Scrub Heaven.
I hope these few ornaments and stockings give you some ideas as to what you can have made for yourself or as gifts.
Trust me, personalized gifts are always well received.