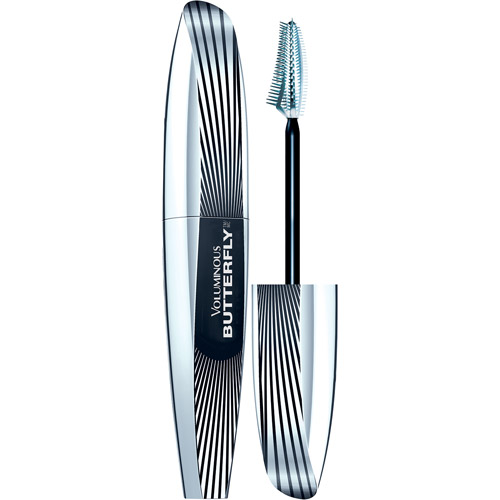 Believe it or not, I haven't blogged about a mascara since June! If you know anything about me, you know I am always trying the latest, greatest mascara. I have a slight issue about mascara, and am always on the look out for the one thing that will make my eyes POP. I quadruple love this mascara. I love it more than cheese! And I love cheese!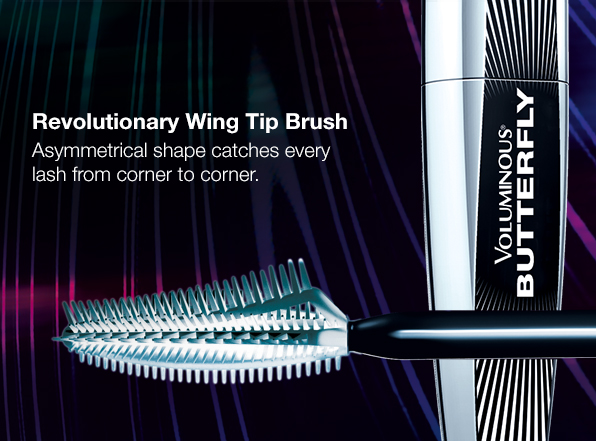 I think the best thing about this mascara is the wand. It really grabs those lashes and makes them look long and lovely without any clumping. Be still my heart!
From L'Oreal:
Stretch and extend your lashes like wings! Introducing Voluminous Butterfly Mascara, one of our most-exciting mascara innovations, yet. Its revolutionary Butterfly Brush™ with asymmetrical lash line shape extends and lifts outer corner lashes to give you a winged-out effect, instantly volumizing lashes at the roots and stretching lashes outward. The unique Cocoon Fibers™ instantly wrap lashes in a soft, delicate veil to create silky, spectacular lashes that flutter.
I will make one little side note. My mascara states "Lash Out Butterfly", but every site I look at, including L'Oreal, has it listed as "Voluminous Butterfly". I'm not sure if it launched and then changed it's name, but the packaging, and most importantly, the wand, is identical. It runs about $9-10. I've used it for a few months and it is still going strong!
And on another note, L'Oreal alone has 24 different mascaras! No wonder I have such issues!