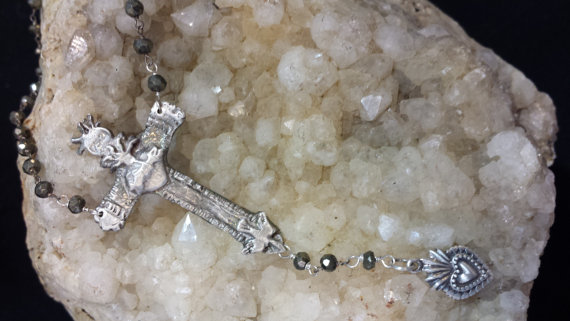 Today I want to share a site for some unique faith-based jewelry. Our website of the week is PS121 Jewelry. I had the privilege of meeting this talented artist at Canton First Monday last month.  Her jewelry is absolutely gorgeous. My friend Sally-Gally and I almost bought out her entire store! Michael told me she is terrible about updating her etsy store, and once you get to her site you might be disappointed. However, I urge you to contact her if you are looking for a unique necklace for a special someone. She told us she could basically make anything you were looking for. If your loved one has a favorite gem, or if they love crosses, or angels, or other religious charms, Michael can make it for you. Don't you love her name? I had a friend years ago named Michael, and I always thought it was the coolest name for a girl.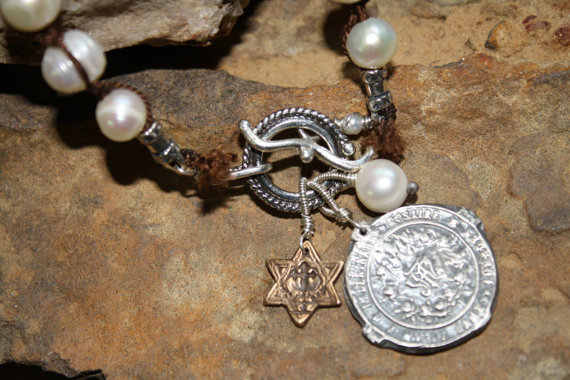 From PS121 Jewelry:
Michael Ann and her sons stands on the comforting promise in Psalm 121 that the Lord is their Keeper and Protector. The promise is an integral part of their everyday life and the inspiration for their jewelry. Michael Ann began PS:121 Jewelry over 20 years ago, PS:121 Jewelry has since grown into a thriving, satisfying business.

Michael Ann takes great care in carefully choosing each gem stone, pearl and crystal for its quality and uniqueness. The results are one-of-a-kind pieces you can't find anywhere else.
I urge you to check out her store and contact her. How great would it be to give someone you love a custom piece of jewelry? And it doesn't have to contain any religious charms, you can just get a beautiful gem if that's what you are looking for.