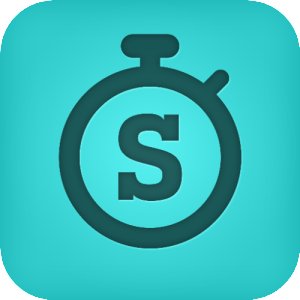 Is everyone still on his or her New Year's Resolution for being fit and fabulous? I sure hope so. I have a great free app for you today, which is designed to give you a great workout without needing any equipment. You decide if you want to work out 5 minutes, or 60 minutes, and the app will give you a workout for the body part you want to work out, whether you want strength training, yoga, or cardio.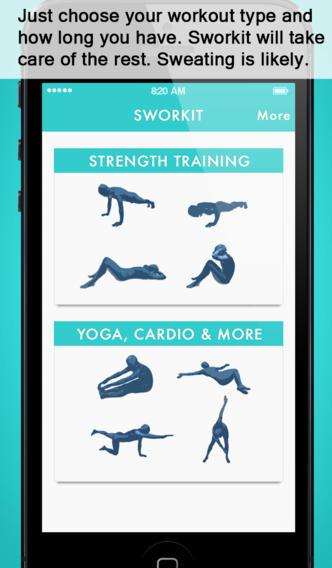 From the developer:
Sworkit takes you through 5-60 minute circuit training workouts requiring no equipment.

Just choose what part of the body to workout and for how long. Options include strength training, cardio, stretching, yoga, and even an option to create custom workouts.

Sworkit is designed to keep your workouts more interesting by building randomized workouts that do not require any extra equipment and will not become monotonous. The circuit training aspect provides additional cardiovascular fitness with each exercise being presented in 30 second intervals with a built in rest periods every 2 minutes.

Create your own Custom Workouts using any exercises in our library for a fully personalized experience. Great for focused workouts, injury recovery, and new challenges.

KEY FEATURES:
• CUSTOM WORKOUTS: Choose the exercises you want to do and Sworkit will take care of the rest
• Targeted workouts for Upper Body, Lower Body, Core Strength, Back Strength, Stretching, Cardio, and custom Yoga Sequences.
• Full Body mode combines upper, lower, cardio and core exercises.
• Anything Goes combines full body, back strength, stretching only, cardio, and basic yoga poses.
• Images are provided to describe every exercise.
• Sun Sequence yoga workout is designed as a great warm-up or can be used as practice by itself.
• Full Sequence takes you through a full yoga workout and gives you control of the speed to allow you to control your breathing pattern.
• Audible sounds indicate when it is time to switch workouts.


Use across multiple devices. Designed for iPad, iPhone, and iPod.