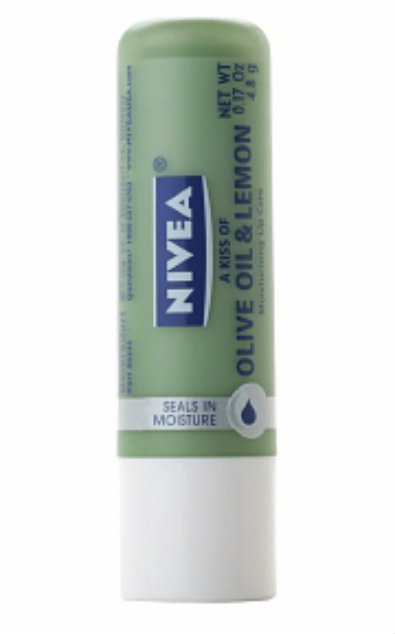 I know I'm going a little overboard on lip balms lately but it's the dry season. PLUS, I was in CVS the other day and they had a buy two get one free of Nivea products, so what did I do? You know me so well.
The Nivea Olive Oil and Lemon Lip Balm is just as good as the other Nivea products I have blogged about before. If you like your lip balm to smell a little more herbal, this is the one for you. It does seem to have a smidge more shea butter than the other lip balms, but that could just be me.  Guys would love this one, because it's green and manly and doesn't smell girly.
Nivea claims A Kiss of Olive Oil & Lemon combines the moisturizing effects of olive oil with the power of lemons to soothe and nourish dry, rough lips and that it is enriched with Lemon Extract and Vitamin E.
All I know is it keeps my lippies moist and has a little staying power.
I vow to not do another lip balm for at least a month. Feel free to call me on it if I break my promise.