My friend Kaylynn is my go-to person for great stuff for your young kiddos. The Swoop Mini Toy Storage Bag is her new favorite way for her kids to put up their teeny tiny little toys in one swoop. Get it? I crack myself up. How many of you are humming the swoop song right now?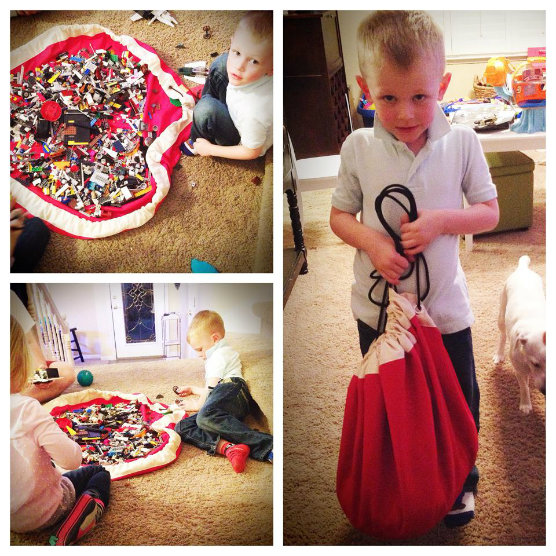 This photo is of Kaylynn's precious children and said Swoop Bag.
No more stepping on those little toy pieces in the middle of the night! There are so many great things out there now that weren't around in the stone ages when I had a toddler!