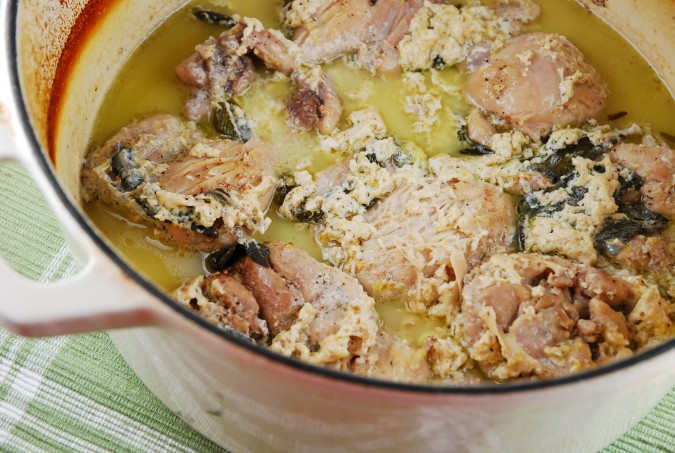 I never tire of finding new ways to cook chicken. I think I have made chicken 473,393,812 different ways so far.
Here's a easy, yummy recipe, Weight Watchers friendly at only 5 points plus per serving from laaloosh.com.
Milk Chicken
2 lbs skinless, boneless chicken breasts, cut into 6 fillets
2 cups 2% milk
2 tbsp light butter
Zest of 1 lemon
5-6 garlic cloves, whole
1 small cinnamon stick
1/3 cup fresh sage leaves
Salt and pepper to taste
Preheat oven to 375 degrees.
Place a large, oven safe pot (like a Dutch oven) over medium high heat, and melt the butter. Salt and pepper the chicken generously, then place in the pot, and to brown on each side (about 3-4 minutes per side).
Remove pot from heat. Add in the remaining ingredients, cover with a lid, and place in the oven, and cook until chicken is cooked through and is moist and tender, about 40 minutes.
This dish is great with chicken thighs in place of, or in addition to, the chicken breasts. Just remember to factor in an extra Point or two. 🙂
Preparation time: 15 minutes Cooking time: 40 minutes
Number of servings (yield): 6
Each serving = 5 Points + Per serving: 220 calories; 5g fat; 4g carbohydrates; 35g protein; 0g fiber