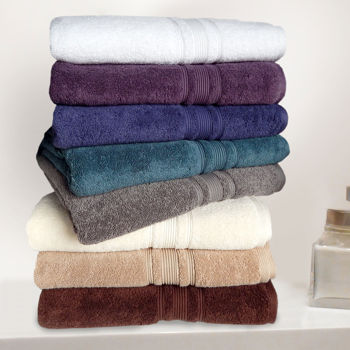 My new favorite bath towels are from Costco! I'm not kidding when I tell you that these really are the most luxurious, absorbent bath towels I've had to date. And believe me, I have purchased some really high-end towels over the years. My favorite for many years was the JC Penny brand, but they started going downhill quality wise a few years ago, much like the company itself, but I digress.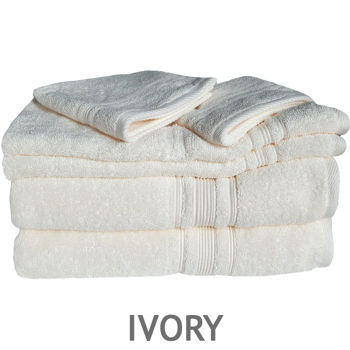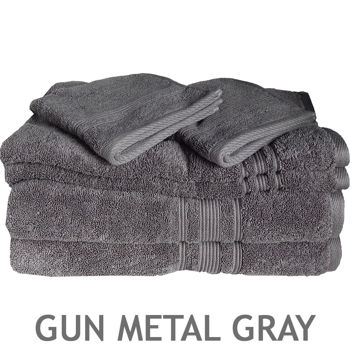 They are super thick and so soft! So far I purchased the Gun Metal Gray and the Ivory. Ivory isn't a true white, FYI, more like what I would call beige or linen. Costco calls the tan color above Linen, so what do I know?
If you purchase directly at the store, you will get more bang for your buck. I purchased the bath towels separate. I always get three: two for me (hair and body) and one for hubby. The hand towels and washcloths came in a set of two each for $9.99, and the towels were $6.99 each. If you do the math, which I did for you, that's $30.96. Online Costco sells a six-piece set (which would be minus the third bath towel) for $36.99. However, now through June 22, 2014, they have a $6 off manufacturer discount, making the six-piece set $30.99. I'd still make the trip to Costco and save yourself an extra $6.99. Or get the extra bath towel for that price. Am I making sense?
Now, to recap, if you know anyone who is getting married this year, moving into a new house soon, or just has been married a long time and is desperate need of some new towels, they will love you forever if you gift them with these towels. And they are so inexpensive (dare I say, cheap) that you can pick up some for yourself too!